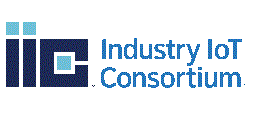 The Industrial Internet ConsortiumTM (IIC) is the open membership, international nonprofit consortium that is setting the architectural framework and direction for the Industrial Internet. Founded by AT&T, Cisco, GE, IBM and Intel in March 2014, the IIC's mission to coordinate vast ecosystem initiatives to connect and integrate objects with people, processes and data using common architectures, interoperability and open standards.
Through an independently-run consortium of technology innovators, industrial companies, academia and government, the goal of the IIC is to accelerate the development and availability of intelligent industrial automation for the public good.

IIC Overview: An interview with Dr. Richard Soley, Executive Director
Focused Industries:
Every industry will benefit from the Industrial Internet, with industrial manufacturing, healthcare, energy and public sectors among the early adopters.
Technology Priorities:
The IIC coordinates the development of common architectures and platforms for widespread enablement of the Industrial Internet. This includes the identification and location of devices, transport of data between them, control of collections of heterogeneous devices and their integration, data extraction and storage, plus data and predictive analytics.
Current scope of activities:
Deliver best practices, reference architectures, case studies and standards requirements to ease deployment of connected technologies
Utilize existing and creating new industry use cases and test beds for real-world applications
Influence the global standards development process for Internet and industrial systems
Facilitate open forums to share and exchange real-world ideas, practices, lessons, and insights
Build confidence around new and innovative approaches to security.
Joining the Industrial Internet Consortium:
The IIC is an open membership consortium, and any company or organization can join. There are five levels of membership: Founder, Industry, Subject Matter Expert/Startup, Academic/Nonprofit; and Government Agency. Membership entitles participation in shaping the emerging technologies and priorities of the Industrial Internet as well as participating in selected research and test bed activities.
By joining the Industrial Internet Consortium, you can:
Influence the requirements development, technology adoption, standards development process and future direction of the Industrial Internet by joining with leaders in technology, manufacturing, academia and the government on working committees to capture requirements and priorities
Participate in selected research projects and test beds
Have a role in creating best practices, patterns, use cases and standards roadmaps and other deployable content of the Industrial Internet
Network with industry innovators to create and develop critical new business collaborations
Minimize risk by keeping up with technology developments
Gain industry recognition for yourself and your company through speaking engagements, roundtable participation, publishing venues and more.